Detail My Car is the first dedicated detailing studio and car care centre based in Newbury, Berkshire at the former RAF Greenham Common site.
We have spent many years researching products and building on the skills and experience required to transform your car. We pride ourselves in our attention to detail and strive to give each car the individual attention it deserves.
BEFORE AND AFTER EXAMPLES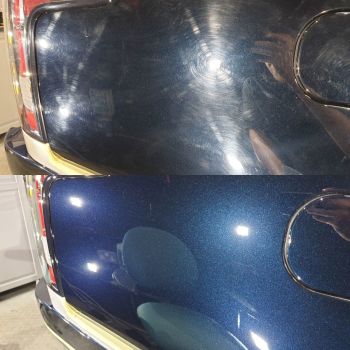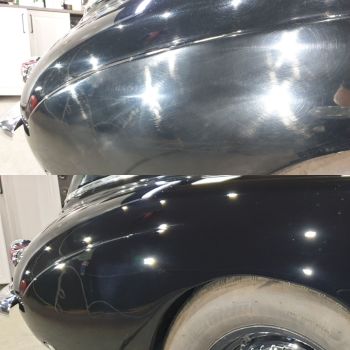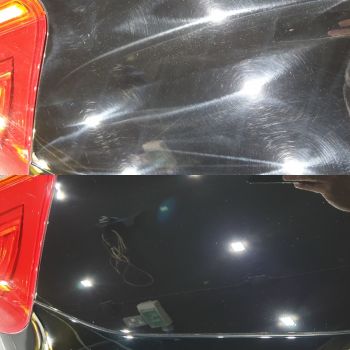 This demonstrates the typical results achieved at DMC.
---
May 2022
It's ALL go here at DMC!
We'd like to welcome our new starter Dominic who is now a full time member of the team, starting out as a trainee so he'll be learning the ropes starting with the day to day stuff building up to a full fledged detailer enabling us to increase throughput and hopefully reduce booking time.
GYEON have recently developed and released an entire new range of ceramic coatings which we have been using for nearly 6 months with absolutely fantastic results, please check out their website or contact us for more info!
---
April 2022
Lots of new cars starting to come through, we've been busy uploading all the pics and details on our ever evolving Faceboook page so please check it out here www.facebook.com/detailmycar
---
March & April 2020
WE ARE HERE! Although very limited on what work we can offer, we are working hard to put together some home detailing essentials such as our wonderful wash mitts, drying towels and shampoo. These products will all be kept live in the shop section of our site so please keep checking but there are already some updated items in there.
CONTACT US! If you're stuck for tips / ideas on how to keep the car maintained or if you've had an idea to try something out and just want to run it past us first please feel free to E-mail / Text / WhatsApp directly on 07920 867771 / Email info@detailmycar.co.uk

We are of course keen to get work booked in as soon as things clear up so if you're debating getting some work done in the future now is a great time to discuss the options.
Stay safe, look after yourselves and your precious vehicles and hopefully we will see you all soon!
---
February 2020
Two exciting events for us, one being the UK Gyeon certified detailer meet being held at our premesis. This was all about furthering our technical knowledge and application techniques on the very latest Gyeon accreddited products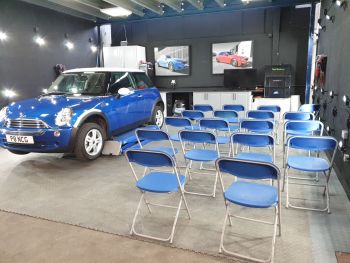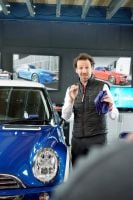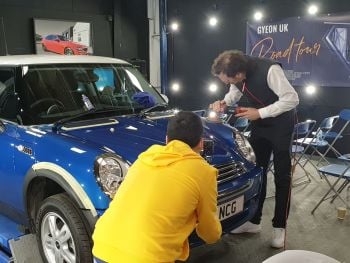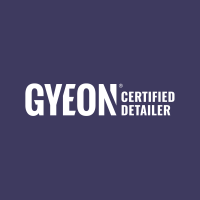 February 2020
The other exciting developmehttps://www.labocosmetica.com/nano-ceramic-coatings-paint-protection.html
More news is that here at DMC we are now fully trained and certified to offer professional grade Labocosmetica coatings, manufactured in house by MA-FRA in Italy just outside Milan.
We figured it only right to make a Ferrari the first car we coated with the Labocosmetica range, and the results were simply stunning! Please read more about this above or E-mail us to discuss the options.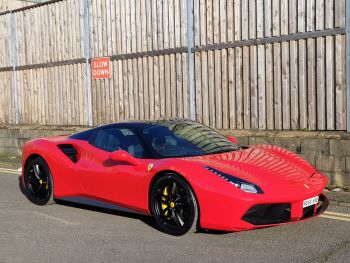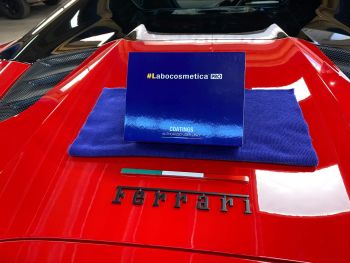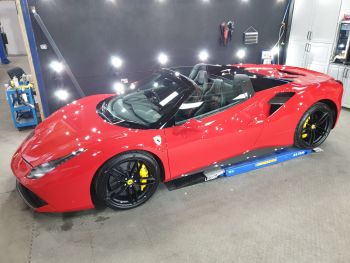 ---
Check out our reviews from our customers on the legendary PistonHeads forum along with some great feedback on Facebook too.
---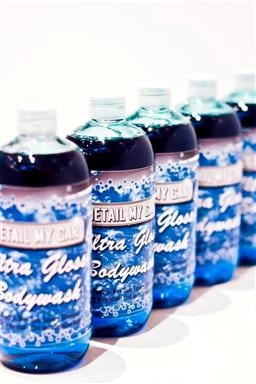 We make sure that your car is given the highest level of care and attention to achieve the best results but it doesn't stop there. Our services also including providing the necessary tools and products to maintain that perfect finish. Visit our shop to see what we have on offer today!